Grand Canyon National Park: Rocky Kingdom on earth
Posted in
North America
| March 12, 2010 |
1 Comment
---
On earth, if there is grandeur of rock and stones, plethora of natural beauty and majesty of flora and fauna the name which is epitome of these excellence is none other then rocky splendor 'Grand Canyon National Park'.  Proclaiming it as 'Rocky kingdom on earth', a 277 river miles long, some one mile deep and average of ten miles wide, Grand Canyon acclaimed as one of the wonders of natural world.
As the name Grand Canyon National Park, its truly stand by it, with such grand and great chasm carved, with awe inspiring view. Carvings that have taken millennia, on the rocks of Colorado Plateau, a gift that surpass and outdo what all we experience. It's absolutely beautiful and such a mammoth, which makes us bow our head in front of it, and humble us. A man, known to be king, pharaoh and emperor, this timelessness of Grand Canyon National Park shows us our short existence in front of its gift of its age's old beauty. In the vast spaces, pleasuring ground whether we hike the trails, explore on the roads, float in currents of tumultuous Colorado River or when we need solace there it is away from hectic lives the gift given to us by our past generations to find solitude, peace and quaintness. The six million years of erosion rather carving that's been happening since four geological eras, a thrilling trip back in time for a powerful landscape that overwhelms our senses. Millions of visitors have feasted their eyes here, tried the Grand Canyon for all sorts of adventures and journeyed this mind blowing place.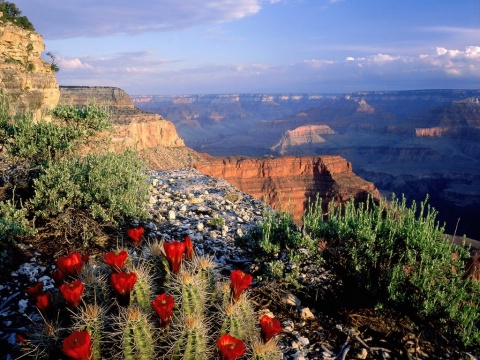 President Benjamin Harrison in 1893 established Grand Canyon National Park as a forest reserve but it was Theodore Roosevelt in 1908 that set it aside as National Monument. In 1919 Congress gave its official park status. Located in Arizona, it's an oldest park on United States, covering the area 1,902 mi² (4927 km²) of unincorporated area in Mohave County and Coconino County. Considered as one of the major natural wonders of the world, UNESCO has declared it as World Heritage Site.
Grand Canyon is gorge formed of Colorado River, extremely rugged, some places are remote, and The Grand Canyon is extensive system made up of tributary canyons.  A great combination, Grand Canyon is huge size, deepness, and the expose layering of multihued rocks which are dating back to Precambrian times. Created through the scratches of the Colorado River and its many tributaries, its taken ages as the Colorado Plateau was uplift and the Colorado River system which has developed as you can see today.
The National Park Service, Xanterra Parks and Resorts, Xanterra South Rim, L.L.C. and the Grand Canyon Association, have come together to and work in to provide a unforgettable experience for guests to Grand Canyon.
Flora and Fauna:
Home to indigenous life of diverse and variety of desert and mountain environments, Grand Canyon National Park has diverse wildlife well supported along with variety of plants.
Flora:
piÃon pine
Utah juniper trees,
shrubby cliff rose
sagebrush
ponderosa pine
Gambel oak.
Baby white asters
yellow sunflowers
golden western wallflowers
orange globemallow
fern bush
Cacti
Engelmann's prickly pear
beavertail cactus
grizzly bear cactus
whipple cholla
yucca
tamarisk
Fremont cottonwood
Fauna:
large tassel-eared Abert squirrel
Kaibab squirrel
Bighorn sheep
Coyotes
Ringtail cat
Mule deer
Bobcats
Mountain lions
Wild turkeys
Ten types of hawks and eagles
Red-tailed hawk
Golden eagle
Chuckwalla
Short-horned lizard
Collared lizard
Sight Seeing:
Grand Canyon Village will be a good starting point for exploring:
The Rim Trail
Hermit Rest
Pipe Creek Vista
Desert View Drive
Yavapai Observation Station
Bright Angel Trail and Bright Angel Lodge
El Tovar Hotel
Mary Elizabeth Jane Colter designed: Hopi House, Bright Angel Lodge
Lookout Studio
Phantom Ranch
Bright Angel Creek
Desert View Watchtower
Verkamp's Curios
Kolb Studio of Ellsworth and Emery Kolb
Grand Canyon Railway
The South Rim Drives:
Major canyon viewpoints and historic features:
Hermit Road
Hopi
Maricopa
Pima
Abyss
Great Mojave Wall
Tonto Platform
Powell Point
Orphan Mine
Hermits Rest
Desert View Drive
Yaki Point
Grandview Point
Horseshoe Mesa
Moran Point
Tusayan Ruin and Museum
Desert View
Vermilion Cliffs
San Francisco Peaks
Mary Elizabeth Jane Colter's Watchtower
The Inner Canyon
Bright Angel
South Kaibab trails
Phantom Ranch
Bright Angel Campground
whitewater ride
Day Trips:
Painted Desert
Navajo Indian Reservation
Monument Valley
Sunset Crater Volcano
Walnut Canyon
Wupatki National Monuments
Flagstaff.
Waterfall: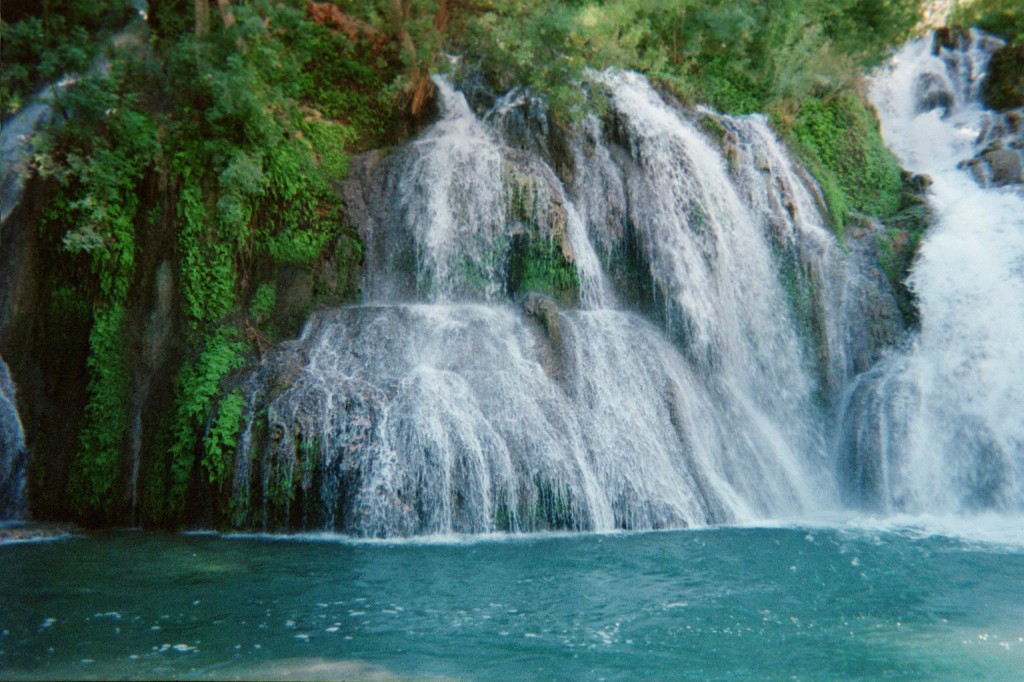 Havasu Falls
Mooney Falls
Beaver Falls
Forest/Natural Area:
Campground:
Mather Campground
Desert View Campground
Trailer Village
The North Rim Campground
DeMotte Campground
Jacob Lake Campground
Ten-X Campground
Trail:
Widforss Trail
Rim Trail
Bright Angel Trail
South Kaibab Trail
Hermit Trail
Grandview Trail
Bright Angel Point Trail
Transept Trail
Bridle Trail
North Kaibab Trail
Ken Patrick Trail
Uncle Jim Trail
Arizona Trail
Cape Royal Trail
Cliff Springs Trail
Cape Final Trail
Roosevelt Point Trail
Point Imperial Trail
Beamer Trail
Boucher Trail
Clear Creek Trail
New Hance Trail
Escalante Route
Esplanade Route
Royal Arch Route
Plateau Point Trail
North Bass Trail
Nankoweap Trail
South Bass Trail
Tanner Trail
Thunder River Trail
Deer Creek Trail
Dripping Springs Trail
Waldron Trail
River Trail
Bill Hall Trail
Havasupai Trail
Lava Falls Trail
South Canyon Trail
Tonto Trail
Tuckup Trail
Comanche Point Trail
East Horseshoe Mesa Trail
Powell Saddle Trail
Tusayan Ruin Walk
"Do nothing to mar its grandeur for the ages have been at work upon it and man cannot improve it. Keep it for your children, your children's children, and all who come after you…" Theodore Roosevelt
In the words of Theodore Roosevelt, it explains and signifies the Grand Canyon National Park. During the visit, it is requested, please keep in mind, the very importance, adhere to rules and give respect to the park's fragile resources. This has to be done by each and everyone so that your children and their children can have the same chance to take pleasure in the park in the years to come.